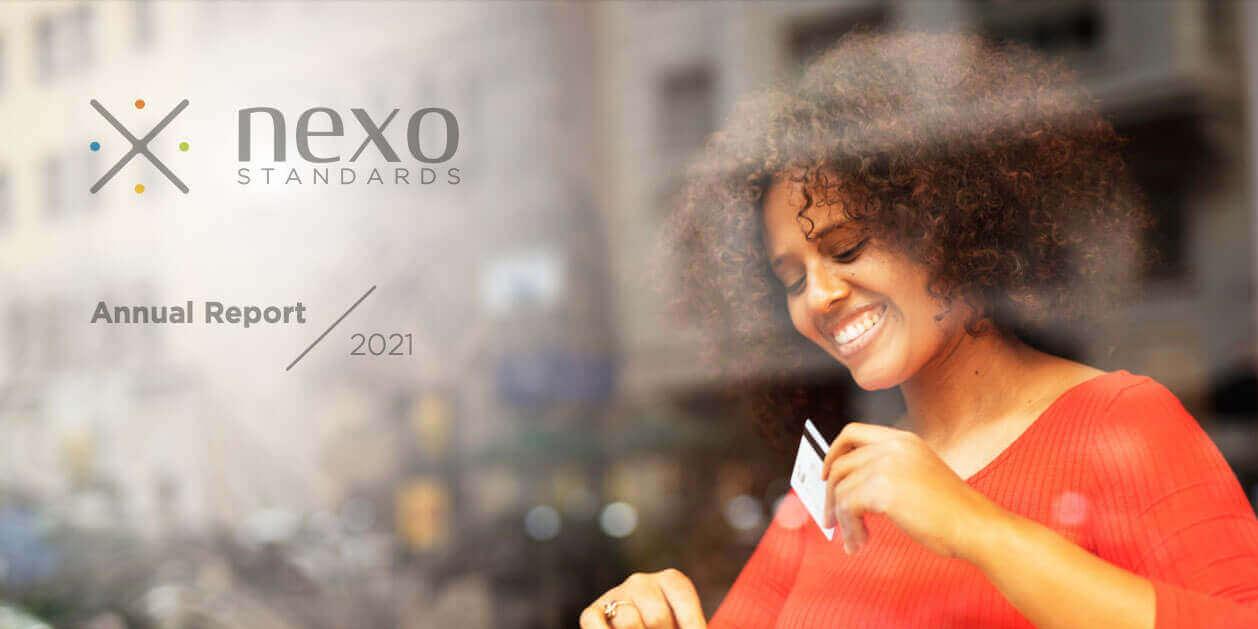 NEXO STANDARDS ANNUAL REPORT 2021
nexo standards has published its second annual report, exploring the work we have done with acquirers, issuers, merchants, processors and vendors around the world, to simplify and standardise the exchange of data across the entire payments ecosystem. 
This latest report provides an overview of our accomplishments in 2021 and a look ahead to the tremendous opportunities for nexo in this 2022. Learn about last year main technical milestones, association key numbers and 2022 focus.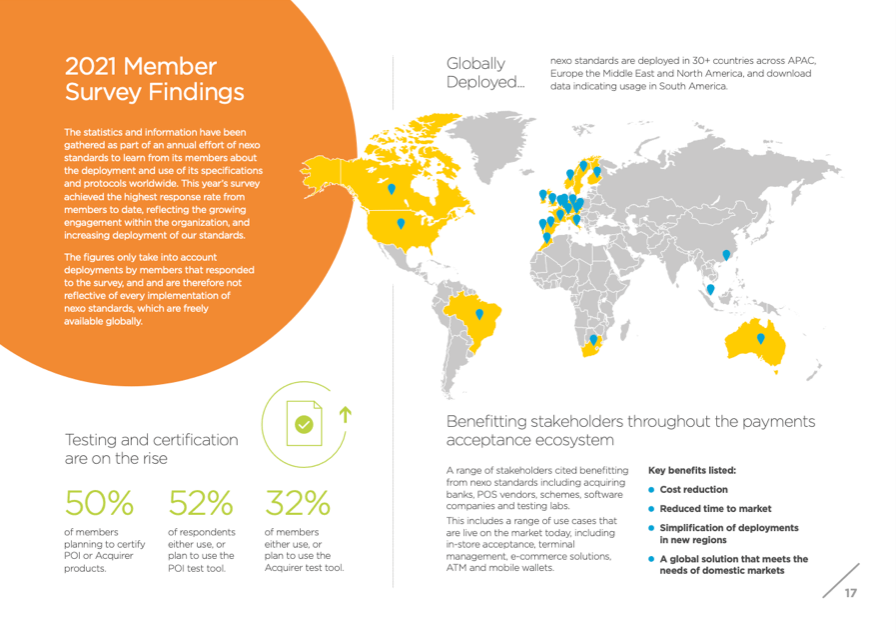 Last Tweets
ANNOUNCEMENT: On 26-27 April, nexo standards will be attending the 10th annual @RetailTechShow in London.
Congratulations to @TotalEnergies for achieving its nexo Implementation Specifications v4.0 certification for two new POIs. Achieved with the support of the @aevidomore platform solution developed on @Castlestech SATURN1000-L and S1F2 Android devices. https://t.co/gJUWFOrZ0E https://t.co/NIUXABFw3j

NOVELPAY significantly reduces time to market using nexo standards
ABOUT NOVELPAY
Established 10 years ago by payment industry experts, NOVELPAY has fully established its position as one of the most innovative software houses in the Fintech industry.
With our headquarters in Warsaw, Poland, and sales office in Paris, France, NOVELPAY operates across Europe.
NOVELPAY is an exclusive distributor of PAX payment solutions in Poland and our...