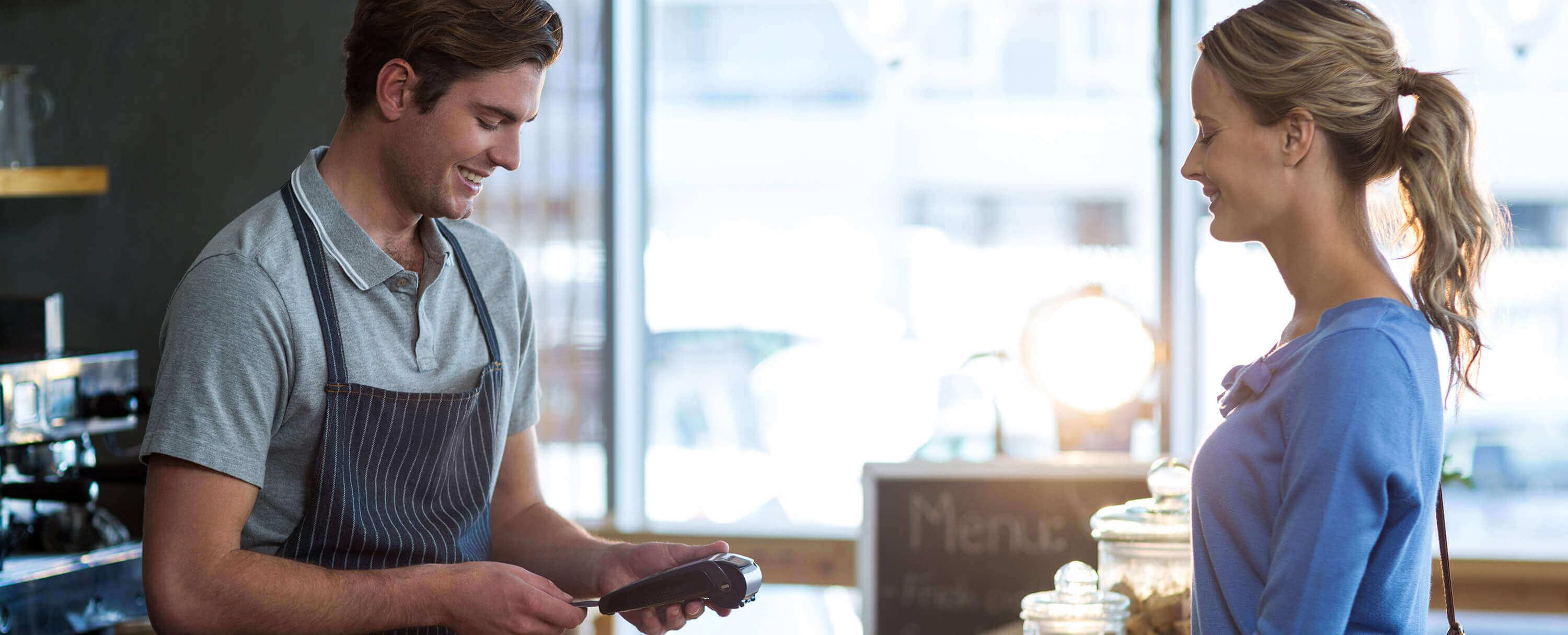 Simplifying Payments Acceptance for Retailers
nexo Standards, is on a mission to break down the borders of the payments acceptance ecosystem, developing universally applicable and freely available protocols and specifications that harness the power and security of the ISO20022 standard. To do so, it brings together players from across the ecosystem – from card schemes, PSPs and processors, to acceptors, retailers and vendors – to create an open dialogue, a fairer playing field and generate an industry-wide commitment to promote and advance a standardised payments acceptance market.
No mean feat, then, to orchestrate the collaboration of so many and maintain a high technical output. But with the support of its members and the active participants of its Technical Working Groups, this is one challenge that nexo Standards is determined to meet head on.
We sat down with Romain Loréal and Joël Marty, Co-Chairs of nexo Standards' Retailer Working Group, to find out more about what nexo offers the retailer market. We take a deep dive into the challenges facing retailers, the role of the nexo Retailer Protocol and how the group's work is benefitting the payments acceptance ecosystem.
How has the payments space for retailers changed and what are the key challenges facing these players?
We're in an increasingly digital, globalised and omnichannel payments world. Recent years have seen the rapid advancement and increased delivery of advanced technologies and value-added services, such as contactless and mobile payments. Equally, we're seeing the international ambitions of retailers continue to blossom. But for those looking to keep up, the disjointed nature of the payments acceptance market remains both prohibitive and problematic.
We can think of the point of sale (POS) market as split into two:
On the sales side, the POS software market is dominated by a few major software giants, along with a long list of specialised software providers, such as those delivering tailored solutions for the petroleum and hospitality sectors. Some retailers even choose to build their own bespoke system in-house. On the other hand, we have the payments side that processes the transaction from the customer. This is primarily split across the big international providers, but also a number of local support providers, namely financial institutions, that are needed for specialised implementations. Crucially, all these providers have proprietary protocols today.
So, what does this mean for retailers? Firstly, it means integration of both sales and payments is a real pain. For those operating internationally, the costs and complexities of unique market and country implementation requirements has made deploying a unified platform across several countries a technical – not to mention costly - challenge. For those operating locally, there is often no integration as it is too expensive.
The dominance of proprietary systems has left all merchants, either local or global, vulnerable to vendor lock-in, stunted international growth and stammered innovation, as they remain tied to the partners they have already integrated with.
Why did nexo decide to focus on supporting the retailer market?
nexo is committed to supporting all players across the payments ecosystem. Retailers are at the front line of payments acceptance, yet their needs have long been side lined. Only with the input and engagement of all players can we realise our vision of a truly unified, harmonised and fair payments acceptance ecosystem.
But it's not just about helping retailers, it's about starting a dialogue between all players to achieve best practice for everyone.
It was obvious something needed to be done to smooth the integration process between the sales software and payment processor. Payment and sales are currently fragmented into two specialized industries, but with nexo retailer we are bridging the gap with standardisation. Not only does the implementation of standards ease international operations, but it empowers retailers to release resource spent on payments integration and management to develop and deliver the new services demanded by consumers, such as mobile payments acceptance and loyalty services.
Standardisation has helped smooth the fragmentation prevalent across other verticals and the payments acceptance industry is no different.
Let's take a deep dive into the tech - can you explain why the nexo Retailer Protocol was developed and what its purpose is?
The protocol, which is developed and maintained by the nexo Retailer Working Group, is designed specifically to link the sales system to the payments point of interaction (POI) – whether that's a physical terminal or the checkout part of an online shopping cart – with the goal to operate seamlessly between, and remain independent of, any specific platform.
Crucially, the protocol also supports a wide scope of system architectures and can accommodate the requirements of retailers of all sizes and manifestations from a big e-commerce player, to the local restaurant next door. In fact, we're proud to have already seen the protocol utilised by both. Today, a number of merchants are already utilising the protocol across the globe.
In constant development, the protocol is already rich in features including cash back, reservation, installment and value-added features such as loyalty and gift cards, administrative services (such as notifications), and device services (such as printing or displaying). Also, as the management of the protocol messages is standardised, it guarantees interoperability, thus preventing vendor lock-in and promoting competition based on value-added services.
Being fully open and secure is nexo's 'thing'. Its Retailer Protocol is based on XML and JSON formats and can be used with every software language – offering implementors total flexibility. Using the nexo protocol as an API also removes complexity when integrating between the sales software and the payment application. This means there's no need to integrate software libraries into the sales software, simplifying initial integration and allowing future updates to be made more efficiently. Going international too, the benefits are clear, as retailers can realise a truly 'plug-and-play' approach.
Software vendors can also benefit from integrating the protocol into their offering, as it provides them with an easy way to deliver a simple to implement, fully integrated payment solution to their retailer customers of all sizes. It can create previously untapped new business opportunities too, such as selling integrated solutions to smaller merchant chains, like restaurants and fashion stores. For retailers, integration between the sales and payments side of operations will empower them to take back control of the transaction process, without the cost of proprietary solutions.
What might an implementation use-case look like?
Most POS setups in retail include a cash register (controlled by store staff), a payment terminal (where a shopper makes their payment), and a serial connection between the two (the messages we are standardising). A software library is embedded on the cash register that facilitates communication between the cash register and the payment terminal.
Traditionally, the libraries are created and maintained by the company that facilitates the terminal, and a significant amount of setup is needed to load the library into the cash register software.
As the cash register software is owned by another third party and is rarely updated, this means that retailers are unable to reap any immediate benefits from the latest library updates.
For the terminal solution providers, creating and maintaining a software library that interoperates between the various cash register vendors and platforms is a cumbersome job, requiring huge maintenance.
By using the nexo Retailer Protocol, POS developers can create a solution that is independent of any specific platform; able to be used across serial connections, local networks, and internet transports; and can support a message format with advanced features such as asynchronous notifications.
Crucially, this removes the need to maintain these vast software libraries and integrate them into cash registers. Instead, payments made with a Terminal API become a simple request-response – with all informational events, such as notifying where the terminal is in the payments process, are communicated optionally, separately and using a standardised XML or JSON messaging format.
Simplified roll-out and upgrades for retailers. Reduced maintenance and complexity for integrators and solution providers.
Can you tell us more about the nexo Retailer Working Group and your involvement?
The Retailer Working Group is responsible for developing and enhancing the nexo Retailer Protocol. The group comprises a growing number of experts from the payments industry and includes representatives from many nexo member companies. Uniquely, the group offers the retailer and POS market an opportunity to engage directly with players they don't usually get 'face time' with, including card schemes, financial institutions, as well as PSPs and vendors. This is the beauty of industry standardisation organisations in action.
What's next for the Retailer Working Group?
With a number of implementations underway and already developed in line with the protocol, our goal now is to ensure the next iteration of our protocol is accredited as an official ISO20022 protocol, in line with nexo's other protocols, such as the Acquirer protocol. This should, we imagine, simplify implementation as the protocols will share common elements with other ISO20022 messages – namely the acceptor to acquirer messages. This should also reassure the industry that the long-term management and upgrade of the protocols will be in line with ISO20022.
Again, its about making sure the work we do is never in isolation but in collaboration with the full ecosystem to advance payments acceptance and promote standardisation globally.
About Romain Loréal
Romain Loréal is a solution architect at Desjardins, the largest financial cooperative in Canada, and previously in France. He has extensive experience providing solutions to global retailers across payments, credit management, inventory control and anti-counterfeiting, supporting their transformation and innovation.
After spending a decade with global retailers and financial institutions, Romain is convinced standardization is the key to enabling innovation, realising greater efficiencies and delivering real added value.
Romain Loréal holds a Masters of Science in Network and Signal Processing from Institut Supérieur d'électronique de Paris, France.
About Joël Marty
Joël Marty is Business Development Director for transaction services for Spain, Portugal and Italy at Verifone. Verifone is the world leader in connected payment and commerce solutions. Joël has over 20 years of experience in the payments industry, holding both technical and marketing roles and operating internationally. Prior to his current role, Joël was responsible for the Development team delivering solutions for retailers, having interfaced hundreds of sales systems with the team's payment solution.
This extensive specialist experience is informing the work Joël helps drive as Co-Chair of the nexo Retailer Working Group, supporting the design of the industry's new, long-awaited protocol standards.

nexo standards and the Berlin Group team up to support digital euro standards
26 th July 2023, Brussels – Technical standards organizations nexo standards and the Berlin Group have today announced a collaboration to align their standards to support the implementation of a CBDC payments ecosystem. The collaboration will help foster the development of an integrated, innovative, efficient and competitive market for retail payments, that promotes financial inclusion for...