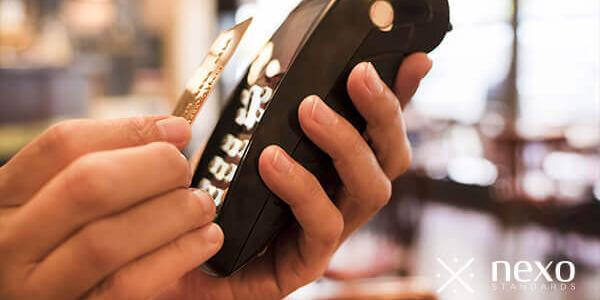 nexo standards Expands Testing Support with new POI Test Tool
Global industry association, nexo standards, today announces the expansion of its testing support with the validation of its Point of Interaction (POI) test tool, part of the NIS (nexo implementation specification) version 4.0 package. Now, implementors of nexo standards can feel confident in the quality and interoperability of POI solutions with unambiguous testing and implementation guidance, simplifying solution development and industry certification processes.
The POI test tool follows last year's launch of the first nexo accredited test tool, offering validation support for Acquirer hosts in line with the nexo Acquirer Protocol version 6.0. This latest addition to nexo's testing support responds to the momentum behind global nexo standards migration projects and supports processors, payment service providers (PSPs), application developers and terminal vendors developing POI solutions using nexo FAST Specifications.
"Quality Assurance and certification are fundamental to the successful and sustainable growth of industry standards, and this is an important milestone on our path to deliver support across nexo protocols," comments Jacques Soussana, nexo standards' Secretary-General. "This latest tool has been validated in collaboration with three nexo early adopters, who dedicated time and shared their testing outputs and debugging feedback to create high quality, extensive test scripts. We would like to thank Euro-Information, Crédit Mutuel Group's fintech; Fiserv and Novelpay for their invaluable contributions to this project. For an industry association such as ours, we rely on this spirit of collaboration from our members."
Developed by FIS – an international provider of financial services technology and outsourcing services – this latest tool supports the creation of new test scripts, offering a vast repository of over 600 established test scripts and a set of test cards. Its extensive functionality supports in-house testing throughout a solution's entire lifecycle and development.
nexo's messaging protocols and specifications enable fast, interoperable, and borderless card payments by standardizing the exchange of payment acceptance data between merchants, acquirers, payment service providers and other payment stakeholders. The protocols and specifications adhere to ISO20022 standards, are universally applicable and freely available globally.
The tool is now available to licence from FIS – please contact fistestsolutions@nexo-standards.org for more information. Learn more about nexo's growing testing support portfolio here.
ENDS
For media enquiries, please contact Lucy Horsman / Alistair Cochrane at iseepr at lucy@iseepr.co.uk / alistair.c@iseepr.co.uk or call +44(0)113 350 1922.

nexo standards and the Berlin Group team up to support digital euro standards
26 th July 2023, Brussels – Technical standards organizations nexo standards and the Berlin Group have today announced a collaboration to align their standards to support the implementation of a CBDC payments ecosystem. The collaboration will help foster the development of an integrated, innovative, efficient and competitive market for retail payments, that promotes financial inclusion for...